DIGITIZING AN URBAN SLUM IN JAIPUR: HUNTING FOR MOBILE NETWORK TO GO DIGITAL
�That�s it?�
That was my first reaction when I made my first transaction using PhonePe (India�s Payment App).
�No need to be around a dedicated portal and keying in passwords and OTPs to authorize payments. No need to enter bank and/or card details. No need to follow the lengthy process of adding the bank details of every friend and waiting for hours. How amazing!�
It was easy to use, convenient, and more important, quick as it reduced the steps needed to complete my transaction.
That�s all I needed to be a loyal customer of PhonePe.
The demands of urban, poor consumers are no different than mine. They too are seeking convenience, trust and ease of payment. But is going digital for the urban poor as easy as it is for us?
The answer is �not really�!
We found many challenges from our experience working in Bhatta Basti, a poor urban locality in Jaipur, Rajasthan, where we have adopted a holistic approach towards going digital by bringing low-income individuals from poor households onto the formal banking system, promoting active bank usage and providing handholding support to early adopters of digital payment solutions.
First, trust is a big factor and trust comes with time. Urban poor have limited experience with the online world and expecting them to jump into the unknown with their hard-earned money is impractical, especially when they are not provided with enough handholding support to navigate the complexity of digital payment solutions.
Second, we must accept that digital payment solutions are not necessarily for everyone and we cannot gain market share with brute force.
While India has seen a phenomenal rise in the number of adults with a bank account (Global Findex Data: 80% of Indian adults have a bank account); half of those accounts are inactive (the share is 48% – the highest percentage of inactive accounts in the world). We found the same trend in Bhatta Basti as well.
Identifying the early adopters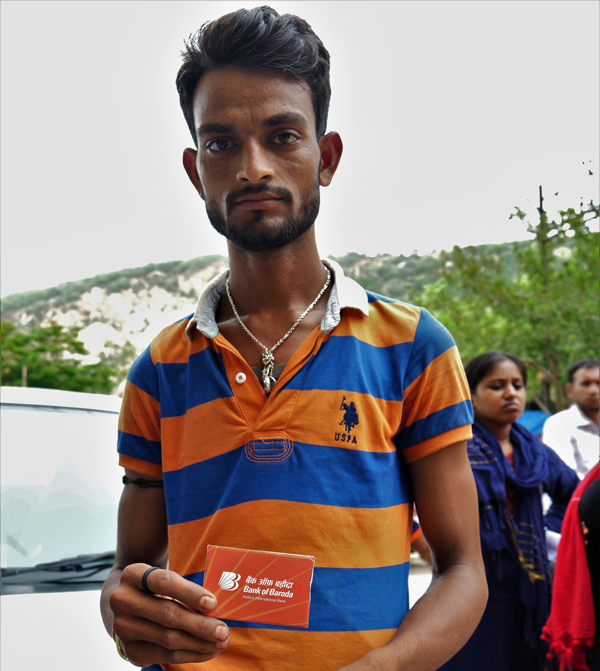 For some, the introduction to a digital payment solution itself was a value proposition to actively start using bank accounts. When we met Rahim, a young 21-year-old daily wage laborer, he had no idea about UPI (Unified Payments Interface). The ability to transfer money from his account to his friends� account with no transaction fee was enough to convince him to actively use his bank account. He asked after a week if we could help him and his friends again with UPI onboarding as he had already forgotten the steps. It did not take much for us to realize that young individuals like Rahim are open to such payment options given that they are provided with the necessary handholding support.
But the story is different for 21-year-old Shabana whose bank account is controlled by her husband. She does not own a smartphone. Persuading her to go digital means we had to first get her husband�s permission, who happily obliged to download UPI app in his smartphone.
She declined our offer because she was happy with her ability to use cash whenever she could. She did not see value in actively using a bank account either.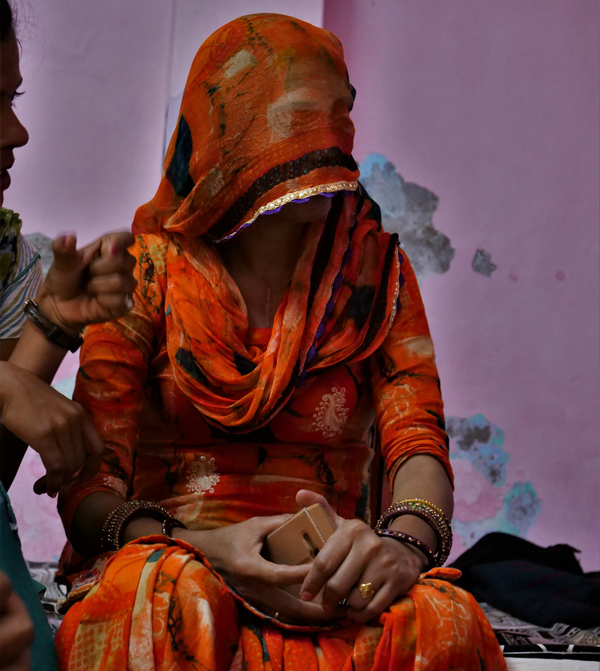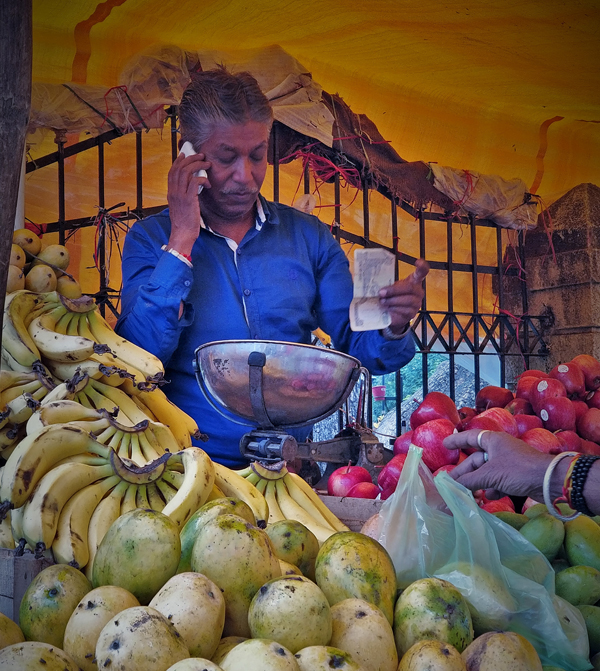 For Raj Kumar, a 40-year old vegetable vendor in Bhatta Basti, using a bank account and going digital seemed unrealistic given that he was accustomed to cash transactions with his customers and suppliers for decades. He would not break that trend unless his customers or suppliers demanded the same.
Engage potential early adopters
Our next step was to identify and engage more individuals like �Rahim� (early adopters) in Bhatta Basti who had positive attitude towards technology. We planned to provide guidance and handholding through the UPI onboarding process and help an account holder make the first transaction using any UPI application.
Initial reaction from these individuals was inspiring as three out of four whom we contacted (100+ individuals) were willing to meet and learn from us. What followed was something we had not prepared for.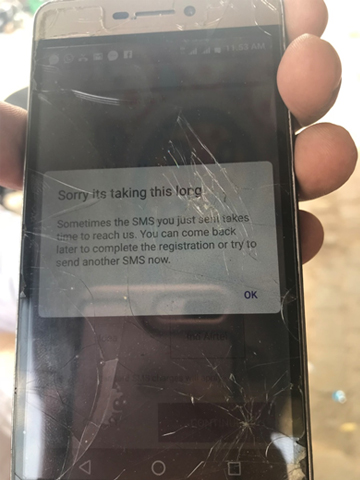 The biggest unexpected challenge was the network connectivity. Even though most of Jaipur city has good mobile data coverage, there are places like Bhatta Basti where the coverage is unreliable and almost non-existent. On average, it took 70-80 minutes for each UPI onboarding as we had to make each individual walk to the center of Bhatta Basti, where mobile data coverage is reliable. Additionally, it is a must to send SMS for mobile number verification that is linked to the bank account for UPI registration. In many cases, despite sending multiple SMSes (and being charged for each SMS), the account holders did not receive a One Time Password (OTP) from the issuer bank on their registered mobile number. Naturally, these individuals were disgruntled for losing money (bad customer experience) and it was next to impossible to persuade them to try again.
The other common problem was the same mobile number being linked to two or more bank accounts in the same bank. At the time of account opening, they were not informed that only one mobile number should be associated with one bank account holder�s name for that bank.
For example, other members of the household using the mobile number of the head of the household at the time of the account opening was found in many cases. In such a case, if the head of the household wants to register for UPI linked with a particular bank, he is not allowed given that the bank record shows the same mobile number registered for multiple account holders.
We recommended them to visit the nearby bank branch to change the mobile number, nonetheless, many chose not to go due to their perceived notion of bank�s �customer unfriendly environment� and the lengthy procedure (the banking agent was not authorized to update new mobile number in Bhatta Basti)
Lastly, many smartphone owners who had opened bank accounts had been waiting for a debit card for more than three months. One cannot create a UPI PIN without having their debit card details if he/she is registering for the first time. Account holders not receiving their ATM card were very common in Bhatta Basti. Hence, the UPI solution was not very useful for them even though some of them were interested in using the application.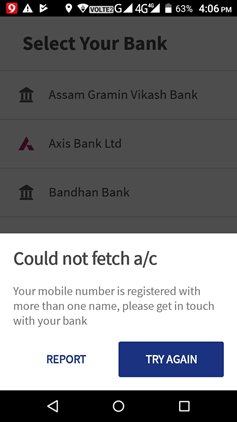 It is possible to go cashless in an urban poor locality like Bhatta Basti. The key is to identify and empower early adopters like �Rahim� who see value in such solutions and motivate them to influence others in the community. Nonetheless, these early adopters could be vocal spokespeople only if they have a great user experience implementing UPI. The current reality shows otherwise. If one must spend hours just to download an app, walk around hunting for network coverage, and fail to make any transaction due to network issues, that reality is far from ideal.

Latest posts by Deepti KC (see all)