What�s cooking in the Digital Payments Lab in Jaipur
Catalyst, along with its partners, has created a digital ecosystem by combining and coordinating different use-cases and business models facing small businesses, suppliers, and retail consumers. To put the theory into practice, the Incubation Program at Catalyst is supporting fin-techs for the last mile.
Through the Incubator Program � Fintech for the last mile, Catalyst is enabling five start-ups by providing them financial support, market access, mentorship, technology infrastructure, and research and operations support.
What follows are updates from the first batch of our Incubator Program � Fintech for the last mile: how the
five start-ups that were integrated into our Digital Payments Lab are moving the needle in mass digital payment adoption.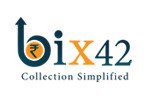 Bix42 (Formerly known as Merapaper) � Collection Simplified
Merapaper is an invoicing and payments solution for ISPs (Individual Service Provider). It was incubated at an early proof of concept stage with some traction for the invoicing products like newspaper vendors, cable TV operators, dhobiwalas, etc.
Over the last 6 months of incubation, the Merapaper team has achieved initial market (Newspaper use case in Jaipur) validation for their payments portal prototype.
Merapaper recently crossed the 2000 monthly payments mark on their payments platform, and is expecting a hockey stick curve in transaction volume from the newly added verticals.
Merapaper has now expanded horizontally into parallel � foraying into subscription based verticals like cable, water can, and tiffin services.
Since, Merapaper narrowed the appeal of the product to newspaper business, they have rebranded the product to Bix42 (BiX standing for Billing Invoicing and X- Transactions) with the tagline �Collection Simplified�.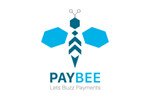 Paybee � Digitizing supply chain payments
Paybee, a UPI based B2B invoicing and payments solution for merchants, is based out of Chennai, and has gained early traction in the FMCG supply chain. As part of the incubator, Paybee aimed at venturing into other supply chains like pharmacy, fashion apparel, etc. Due to an organic overlap across pharma and FMCG retailers, the Paybee team focused on capturing the pharma market in the Jaipur region.
Paybee has partnered with 3 of the largest pharmacy distributors over the last 6 months of the incubation period, and have on-boarded 100+ active retailers in Jaipur making daily payments to their distributor using the Paybee app. They are further aiming to position themselves as a comprehensive solution for merchants by adding other value-added services like credit and one click GST to their core product.
Recently, Paybee signed agreements with Capital Float and Tara Medicals Ltd, a pharma distributor, to roll out credit products for merchants to test whether �credit can act as a hook�, for adoption of digital payments.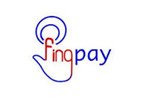 Fingpay � Making digital financial inclusion a reality for all
Fingpay offers a suite of biometric solutions to merchants and institutions.
Before joining the Catalyst Incubator, Fingpay had successfully partnered with ICICI bank, as a channel partner to roll out their Aadhar Pay and Aadhar Enabled Payment System(AEPS) to the merchants with ICICI bank accounts.
In the last 6 months of their incubation period with Catalyst, Fingpay has partnered with the Government of Rajasthan to integrate their AEPS/Aadhar Pay services with eMitra and Bhamashah portal for accepting G2C payments using Aadhar and biometric solutions.
The Fingpay team has also explored new supply chain channels like gas agencies and Micro Financial Institutions (MFIs) to reach out to merchants, and have partnered with JC Pay, A2Z Suvidha, MobiSafar, etc, as part of the incubator pilot with Catalyst.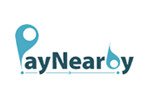 PayNearby � Enabling existing corner shops to become digital financial service hubs
PayNearby offers a hyperlocalised suite of financial services through a merchant network; bringing banks closer to the customer, and enabling merchants to earn more.
Paynearby recently had an initial round of discussion with the Jaipur dairy, and they are now exploring an arrangement to support daily cash digitization for the dairy booth owners and C2B payments through their payments platform on these dairy booths.
Paynearby has also successfully created a network of merchants across Rajasthan, and are now supporting Domestic Money Transfers, AEPS, recharge, and hotel bookings through their app. They recently collaborated with Bharat Bill Pay System to offer end-to-end bill payment solutions through their merchant app.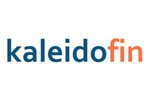 Kaleidofin � Realising unlimited digital financial possibilities for all
Kaleidofin is focused on bringing financial services to last mile users in a packaged and assisted goal-based model using cutting edge Artificial Intelligence and deep tech technologies.
Kaleidofin has recently expanded to 4 major states � Uttar Pradesh, Gujrat, Bihar and Rajasthan. In all these geographies, they work closely with ground level channel partners like MFIs and NGOs, to offer their services to low-income group users.
Kaleidofin recently raised their first round of funding from Omidyar network, Bharat fund, etc, to support further innovation in accessing the financial services space. As part of their journey with the Catalyst Incubator � Fintech for the Last Mile, Kaleidofin have partnered with SEWA Bharat to offer their savings products in the Shastri Nagar (Bhatta Basti) area of Jaipur, which is mainly inhabited by daily wage laborers and taxi drivers.